Quieter time offer
From May 1st to September 30th… Stay 3 nights and pay for 2 (exclusions apply)
Stay 4 nights pay for 3 (exclusions apply)
Hawke's Bay Marathon
Run away to Hawke's Bay for a running festival incorporating 42km, 21km and 10km events, as well as a 3km kids run option.
Take in the best highlights of the region, with flat easy running through local cycle trails, quiet country roads and passed vineyards and orchards – all finishing at the impressive Elephant Hill winery where you can celebrate your efforts in style.
The finish line will be a food and wine festival, where you can celebrate your achievements in true Hawke's Bay style.
Once you're done with the run, you'll have the rest of the weekend (or even stay a few more days) to soak up more of what Hawke's Bay has to offer – be it food, wine, art deco, cycle trails or pretty much anything else you could hope for.
Harcourts Hawke's Bay Arts Festival

SAVE THE DATE – 12 – 26 OCTOBER 2020
The 2019 Harcourts Hawke's Bay Arts Festival was phenomenal and 2020 is shaping up to be just as incredible.
Think amazing Kiwi legends, along with outstanding local and international acts. A programme featuring blues to burlesque, circus to comedy, cabaret to Ceilidh, dance to delight, theatre to thrill, and a fantastic selection of literary treats in the Readers and Writers programme.
Lock these dates in your diary now, this is one festival you won't want to miss.
Programme out soon!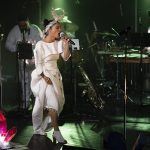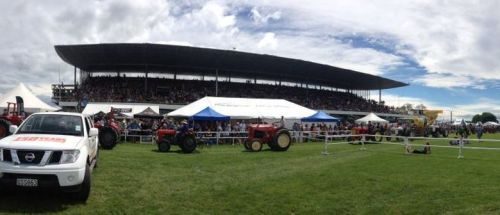 THE QUINTESSENTIAL A&P SHOW!
Animals of all shapes and sizes, strong livestock competition, wood choppers, fencing, world class shearing – Hawke's Bay on Show is a true celebration of Hawke's Bay rural life coming to town!
Hawke's Bay on Show is just that – a showtime atmosphere showcasing Hawke's Bay, celebrating the beautiful products our region produces, wine, produce, as well as our people.
Showgrounds Hawke's Bay will be filled with Alpaca, Beef Cattle, Dairy Cattle, Dog Trials, Equestrian, Fleece Wool, Pigs and Sheep as well as Shearing, Wood Chopping, Poultry and Home Industries.
Alongside these competitions there will be more than 240 trade displays, Animal World, Mahons Amusements and sideshows and plenty of homegrown entertainment.
Each year we host around 30,000 over three days at what is touted as Hawke's Bay's largest gathering. It is the largest event held on Hawke's Bay Anniversary Day.
F.A.W.C! Food and Wine Classic
Take your seat at the F.A.W.C! table
F.A.W.C! Food and Wine Classic is Hawke's Bay's iconic culinary festival, held twice a year – June and November – in stunning locations throughout the region.
Across four weekends in June, and ten days in November, the region celebrates our bounty of produce and top-drawer talent with a series of out-of-the-box events, showcasing all that's amazing about wining and dining in Hawke's Bay. You'll get to enjoy one-off experiences that are not available at any other time of the year.
We don't take ourselves too seriously though – F.A.W.C! is about catching up with friends, making new ones, and having a great time while enjoying exceptional cuisine served up by an outstanding array of talent.
Mission Concert 2020 ~ Rod Stewart
The Mission Concert's favourite artist, SIR ROD STEWART, returns this November, playing at Mission Estate Winery on Saturday, November 14
The performance will be part of his The Hits! world tour — a 50-year celebration of his stellar career, a career highlighted by extraordinary performances at The Mission in 2005 and 2012.
The Mission is a venue that Rod loves and that love affair is most definitely mutual. With his tickets selling out in record times, concertgoers have declared his past performances as "the best ever". "The Mission winery is one of my favourite venues in the world," said Sir Rod.
Mission Concert promoter James Erskine, Chairman of Sports and Entertainment Limited, says he's beyond thrilled that Rod is returning to the Mission Concert.
"We've had such a wonderful relationship with Rod over the years so it's an honour to be included in this milestone tour. We can't wait to see him again. Rod has sold more tickets than any other artist in the Mission's 28 years. It will be a night not to miss."
Phil Hocquard, Chairman of the Mission, added: "We are excited to have Rod back. The Mission is a unique and special place to watch concerts and people love coming here."
The Mission Concert will be Rod's only North Island performance.